Manifesto
Our intention is to be contantantemente exploring sounds, new ways of interpreting music. The various streams that covers Jacobino have an effect empathic and non empathic, there are cultural elements that are easy to recognize, and other one indifference which manifests itself with greater intensification in a cosmic background.
Each musician has a theoretical own perception, an approach that is inherent conceptualization of intangible ideas in designing sound more particular. This concept comes from what happens in the city, the facts social, political, economic surround us.
We are individuals, not subjects, we seek welfare from where this stems, which is nothing more than creative freedom. Our criticism, becomes creativity, and the fight against cultural inertia.
Ideas on the general diffusion of music
Jacobino Discos, conceptually was created in December 2003 and is materialized in August 2004, the first compiled in which among others participated: Farabeuf, Namm, Calostro, Gepe, Augias Amena y Leonardo Ahumada.
In the original draft as a Jacobino group participated : Pablo Flores, Fernando Mora, Daniel Riveros, Sebastian Sampieri, Francisco Tapía e Ignacio Morales.
The website was designed by Fernando Mora and is updated by Pablo Flores.
Now.
1)All music works are published under the Creative Commons 2.0, this means that although you are owner Conceptually, we allow for free downloading musical pieces (reviewed below).
2)The seal of musical styles are varied, but not extensive and exhaustive, please check before sending a demo. These can come in various formats to our mail Robespierre (@) or jacobinodiscos.cl the following address: San Ignacio 3270 - San Miguel - Santiago - Chile.
3)This finding sounds, we prefer the original creations, whe hope, there are based on samples carried out by yourself, mugs, books, the street and in your house if you are a great source. The digital manipulations of any kind are also included. We occupy and accept bookstores sound, but are not the favorite, manipulates and original in each work.
4)Do not organize concerts, or we are an agency manager or booking. This does not preclude that we are willing to give you a hand in the promotion and dissemination.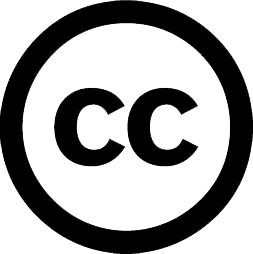 On digital rights.
Attribution-NonCommercial-ShareAlike 3.0 Chile (CC BY-NC-SA 3.0)
You are free:
To share
to copy, distribute and transmit the work
To remix
to adapt the work
Under the following conditions:
Attribution
You must attribute the work in the manner specified by the author or licensor (but not in any way that suggests that they endorse you or your use of the work).
Noncommercial
You may not use this work for commercial purposes.
Share Alike
you alter, transform, or build upon this work, you may distribute the resulting work only under the same or similar license to this one.
© Jacobino Discos 2004 - 2011